Arelius – Turtle of Speed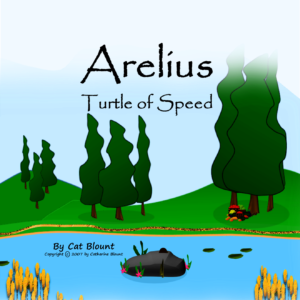 Arelius, Turtle of Speed by Cat Blount
Arelius was praised for his gift of speed, and it went straight to his head! Find out what happened when he decided, "I don't need anyone… I don't need anything… ." A tale with morals for all to ponder.
Illustrations on every single page
This ebook can be purchased through Amazon to be viewed on your Kindle or with a free Kindle app for Windows 8, Android Phones, Android Tablets, and iPads, as well as with the Kindle Cloud Reader.