Bigger Than My Bully
Welcome to the "Bigger Than My Bully" campaign page!!!
#GettingRealWithBullying
The message is simple, the goal is achievable, and with everyone's help, this campaign can reach millions of people from around the entire world.
What is the message?
You are bigger than anyone who tries to take away what has been naturally given to you, your spirit, and if we all do our parts, bullying can end for good.
The goal?
To get the message out to as many children, parents,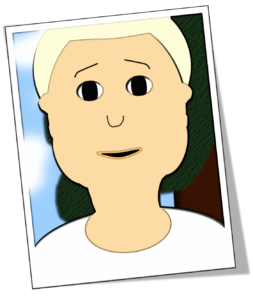 bystanders, school administrators, and those who bully as possible through free literature and social media.
Join us virtually https://www.facebook.com/CatBlountStories8/ and use the hashtag above to post stories, advice, and inspiration!
The Virtual Campaign
Have you ever been bullied, teased, or criticized? Were you able to rise above the negative forces that were designed to pull you down? Do you have an inspirational story that displays inner strength, and shows how imperative it is to love yourself? My hope is that when this hashtag spreads, your story will be seen and read by all those who need a word of hope from someone who understands.
The Live Campaign
Through the help and partnership of participating businesses, we will place in the hands of children, free copies of books that convey the message of self-love, self-worth, and the strength and the know-how to do what's right. Social media will also play a large role in getting the word out.
Here's how it works
Cat Blount Stories teams up with a vendor to fulfill the campaign's goal, and that vendor chooses a school to offer this wonderful opportunity.
A student count is what we need to start the campaign, and off we go!
Calculations are done to see exactly how much we need to raise to fulfill the goal, and once the amount is reached, the books are ordered, sent, and personally, by Cat Blount and the vendor, delivered to the chosen school. All funds left over, will be given to the school to be used for relevant activities, i.e., speakers, literature, etc.
About the Books
Students will receive titles from Cat Blount's own collection of unique, lesson-driven stories that reinforce the theme of this campaign. K-3 will receive copies of one or more titles to choose from that has messages of self-love, respect for others, and standing out as a wonderfully-made individual, and the higher elementary grades will receive a title with the focus directly on bullying that speaks to the bullied, the bystander, the parent, the school administrators, and the bully.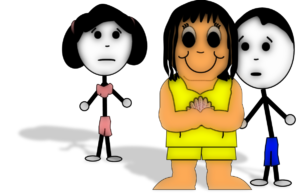 The goal for the book/s for the younger grades is to foster such a love for oneself that when something negative is said or done, the words and/or actions will not penetrate. That spirit of love inside will not allow these continued words/actions to continue; it will urge the individual to tell and to keep telling until they get the help they need. It starts with loving yourself, being yourself, and be happy with exactly who you are.
The goal for the book for the older grades is to point out how very important it is for everyone to do his/her part when it comes to bullying. Self-love is also a theme in this title.
Please check back to this page for more updates, information, and events.
Thank you, and remember, if we all do our parts, bullying can end for all.
Current Campaign
We have teamed up with vendor, Teaze Hair Studio, to offer free books, an author visit, and more to their chosen school, the Chittick Elementary School in Massachusetts. We will update you on the progress.
Want to participate by donating to the campaign?
https://www.gofundme.com/25mtzvac
********
On October 22, 2016, CrossFit SBF of Dedham, Massachusetts and Yuppie Racing came together to help raise funds and awareness for this campaign. It was a wonderful event filled with competitions, raffles, music, food, and warm, caring individuals. Their diligent work, and efforts are greatly appreciated!
Also a special thank you to Catherine Towle of CrossFit SBF and the following vendors.
Renzo DjRenselect Hernandez
FitVine
Marathon Physical Therapy
Bear Grips
The Vitamin Shoppe