LISA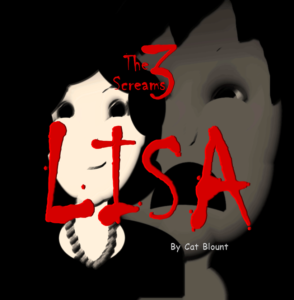 LISA by Cat Blount
Book 1 of The 3 Screams Trilogy
3 short spooky stories that will capture and take hold of your attention from the beginning of each tale to the end.
LISA
Dan, a 14-year-old boy, is not happy. He knows that the babysitter is just a punishment for not taking better care of his little sister. He hates the idea of having to be watched by another teenager, and knows that if it gets out, he'll be the target of ridicule by his fellow peers. Dan soon comes to find out, however, that being babysat at his age is the least of his worries.
This ebook can be purchased through Amazon to be viewed on your Kindle or with a free Kindle app for Windows 8, Android Phones, Android Tablets, and iPads, as well as with the Kindle Cloud Reader.