Sleeping Through The Night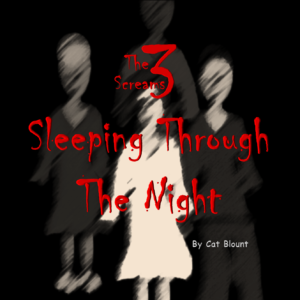 Sleeping Through The Night by Cat Blount
Book 2 of The 3 Screams Trilogy
3 short spooky stories that will capture and take hold of your attention from the beginning of each tale to the end.
Sleeping Through the Night
What happened to all of the children? Why can't they go to sleep? A reason is given as to why, but no solution is in sight. Will a kind sister and her brother, who can empathize with the town's dismay, bring peace back to this small town? Or will the children and parents be lured into their worst nightmare?
This ebook can be purchased through Amazon to be viewed on your Kindle or with a free Kindle app for Windows 8, Android Phones, Android Tablets, and iPads, as well as with the Kindle Cloud Reader.